Course Fees for Transcendental Meditation As of 20 August 2015
Our course fees cover the full six-month programme, teaching you the technique and helping you become thoroughly self-sufficient in the practice of Transcendental Meditation.
Standard individual adult course fee
HK$ 6,800
The average tuition for a TM course is HK$6,800. Scholarship of 20% or 50% off for full time students, unemployed and people who have financial difficulties.
Once a course has commenced refunds are not possible. -
Student fee
High school student or full-time University student with student card:
HK$ 3,400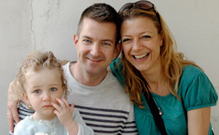 Word of Wisdom
under 10 years old
VIP/Personal course fee
For more information, please contact our local TM teacher.